Search for Items
|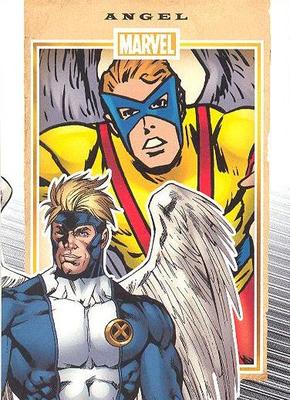 2014 Rittenhouse Archives Marvel 75th Anniversary Common Card SET of 90 cards!
$10.00
Ends in 15d 17h
2 Bought
Watcher count unavailable
Seller wlswarts has 100% + feedback, 2610 total feedback on eBay
View wlswarts's other items
This is the 2014 Marvel 75th Anniversary 90 card common set of trading cards from Rittenhouse Archives. MINT! RARE! Mint! Very cool set of cards featuring all of most prominent characters from Marvel Comics! For more information on this set of trading cards,be sure to check out my Marvel 75th Anniversary trading card set review! We ship every Monday, Wednesday and Friday and all orders paid for before the open of business on those days ship daily. If our shipping rates seem a little high, please note: WE SHIP ALL ITEMS WITH DELIVERY CONFIRMATION OR USPS INSURANCE! We DO combine shipping on multiple orders, but we ship securely to conform to PayPal/eBay guidelines! PayPal payment ONLY! Free promo card with every order. Purchase any 2 cards/sets from the 2014 Marvel 75th Anniversary set and receive the promotional card from the set free (while supplies last)! When merchandise is received and buyer leaves us positive feedback, we will provide you with a discount code for the W.L. Swarts Enterprise web store! Because we are a legitimate business, buyers within New York State must pay sales tax. International buyers welcome! We are NOT responsible for customs fees and we will NOT misrepresent item contents for international orders! For items of such value, shipping via REGISTERED mail is HIGHLY recommendedas it is the ONLY reliable way to track international orders. Registered mail costs an additional $15,but I cannot be held liable for postal loss if Registration is waived on international shipments. Add us as a Favorite Seller to keep apprised of new listings! ASK ALL QUESTIONS ABOUT MERCHANDISE IN ADVANCE OF PURCHASE/BIDDING!