Search for Items
|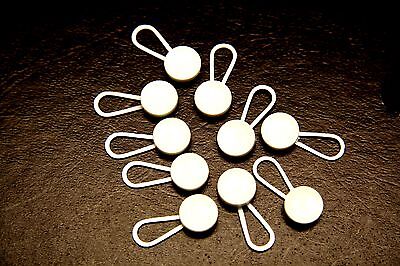 11 NEW Shirt Collar Extenders + 1 Waist Extender!
$5.95
Ends in 23d 13h
108 Bought
Watcher count unavailable
Seller softlifeprods has 99.2% + feedback, 6310 total feedback on eBay
View softlifeprods's other items
This auction is for 11 pure white plastic shirt collar extenders. They will add 1/2 size to any shirt collar. Use two together for additional extension. Button stays hidden behind your tie. They are completely machine washable and can be transferred from shirt to shirt. Great for temporary weight gain. Just slips over existing button. PLUS YOU GET ONE FREE SELF-ADJUSTING "BELLY BUTTON" WAIST EXTENDER! A SOFTLIFE EXCLUSIVE! 2 SAME DAY SHIPPING! 100% Positive Feedback Score! ORDER NOW!