Search for Items
|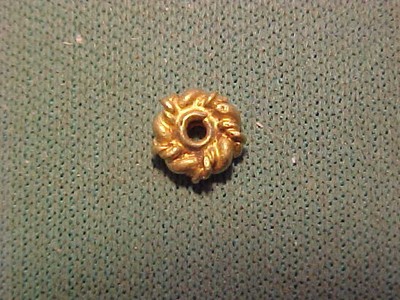 Sassanian gold bead circa 224-642 AD.
$46.04
Ends in 23d 12h
1 Bought
Watcher count unavailable
Seller roman.coins has 99.6% + feedback, 13213 total feedback on eBay
View roman.coins's other items
A Sassanian decorated bead as pictured The bead is of high carat gold 5 mm. Diam. Weight:- 0.45 grms. Circa 224-642 AD. PLEASE NOTE:- PRICE IS FOR ONE BEAD.