Search for Items
|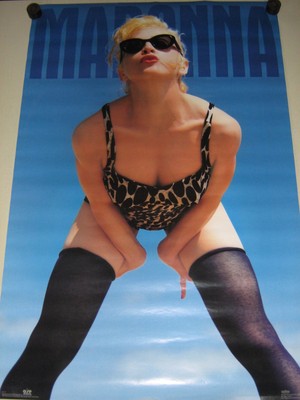 Madonna - Orig. vintage Poster - "Blue" #8174 / Exc.New cond. / "1992" / 23x35"
$10.99
Ends in 27d 15h
8 Bought
Watcher count unavailable
Seller postermike has 100% + feedback, 17564 total feedback on eBay
View postermike's other items
Madonna poster "Blue" #8174 Beautiful poster in Excellent new condition, from old stock, with no pin holes, rips, tape, etc.... Size approx. 23" x 35". Printed in 1992 by OSP, USA. All posters shipped rolled in Sturdy poster tube. If using PayPal please pay for multiple auctions in ONE payment. - it helps us to process your order quicker and more efficiently. Thank you! We ship the same or next day after payment is received (Mon-Fri) via USPS First Class/ USPS Airmail (internationally) unless requested otherwise by buyer. Shipping cost for posters is $2.99 (USA) - $10.00 to Canada, $14.00 for Europe, and all other overseas countries. Velvet posters slightly higher. For overseas postage for all other items please inquire.