Search for Items
|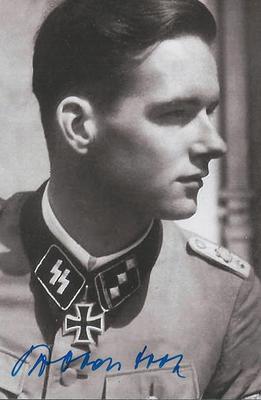 Rudolf von Ribbentrop signed auto WW II German Knight Cross D-Day COA RARE LOOK!
$79.99
Ends in 4h 52m
3 Bought
Watcher count unavailable
Seller stayhandsome22 has 100% + feedback, 1927 total feedback on eBay
View stayhandsome22's other items
I am selling my signed Rodolf von Ribbentrop 4x6 photograph. Ribbentrop is a former German wine merchant and a former Waffen-SS Captain who served in World War II. He is the son of the German diplomat and Foreign Minister Joachim von Ribbentrop. Ribbentrop distinguished himself in the Continuation War. I am selling six of the same photograph (you will receive the one pictured or one as good/better). I have been collecting for over 15 years and only sale AUTHENTIC HAND SIGNED AUTOGRAPHS, NO REPRINTS OR PHOTOCOPIES, so buy with confidence. S@H is Free. If you do not have a confirmed PayPal account, I will not ship. A Certificate of Authenticity (COA) will be issued upon request from Midwest Autographs. If you do not have a confirmed account and you want to buy this item, please contact me before you bid. If you have any questions feel free to Email me. I only accept PayPal, if you have questions concerning paying for this item in another manner please contact me. Thank you for looking and please continue to shop at my store, Midwest Autographs.