Search for Items
|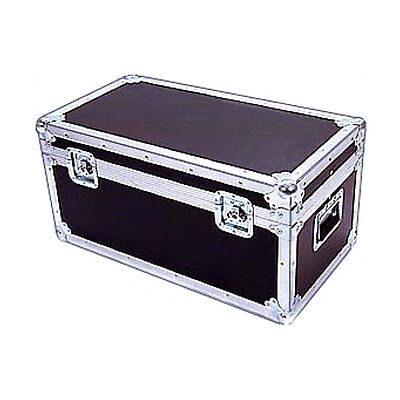 SUPER DUTY EQUIPMENT & SUPPLY SHIPPING CASE - TRUNK!
$129.00
Ends in 12d 23h
16 Bought
Watcher count unavailable
Seller thecasestore has 100% + feedback, 17205 total feedback on eBay
View thecasestore's other items
For any questions please call us at 631-567-8588 This super heavy duty shipping case was made by a leading case company in the shipping case industry and is brand new! It is constructed of thick 3/8" plywood with a tough vinyl black ABS laminate surrounded by aluminum extrusion and permanently machine riveted together. It has recessed latches and heavy duty spring loaded recessed mounted handles to meet ATA specs. The inside is carpet lined. The inside dimensions from carpet to carpet are: 28 1/4" x 14 1/2" x 13 1/2" high with a hinged lid. A beautiful rugged case! We ship to anywhere in the US except Alaska, Hawaii, Puerto Rico, Guam or the Virgin Islands. We also do not ship to Canada. Please allow up to 2 weeks for shipping.