Search for Items
|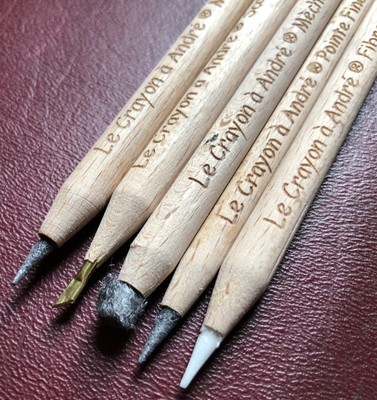 5 Pencil Set > "Le Crayon a Andre" > Amazing ANCIENT ARTIFACT Cleaning tool!!!
£19.58
Ends in 29d 6h
29 Bought
Watcher count unavailable
Seller empiredanny has 100% + feedback, 10984 total feedback on eBay
View empiredanny's other items
Le Crayon a Andre coin and artifact cleaning pencils, 5 piece set. This auction is for the 4 piece Le Crayon a Andre set PLUS the fiberglass pencil to make a 5 piece set. You will receive 5 cleaning pencils with this auction, as seen in the photos. Coins are NOT included with this item.Amazing product! Watch these short videos to see how amazing they are!This first video shows the actual cleaning of a coin with this product:https://www.youtube.com/watch?v=yxUeRsTHehI This video highlights the pencils themselves and describes the use for each pencil in the 4 piece set: https://www.youtube.com/watch?v=KET7f3Md5jQThese are great for cleaning ancient coins and artifacts as well as all US and international coins!Made in France, ships from the USA!