Search for Items
|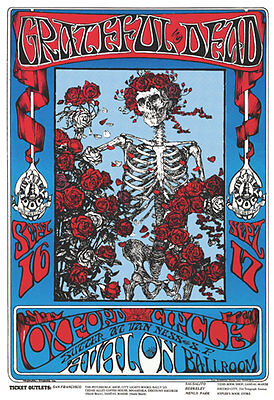 Grateful Dead - Skeletons & Roses Poster - 24" x 36"
$8.99
Ends in 3d 4h 2m
26 Bought
Watcher count unavailable
Seller feel.goods has 99.9% + feedback, 5253 total feedback on eBay
View feel.goods's other items
During the San Francisco music scene of the sixties there were two major music concert venues; The Fillmore and The Avalon Ballroom. Bill Graham booked the Fillmore and The Family Dog booked the Avalon. This poster features one of their classic concert posters.