Search for Items
|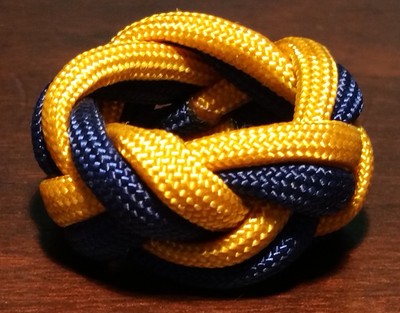 Paracord Neckerchief Woggle Slide - BLUE/GOLD - WOLF SCOUT - Cub Scout Sized!
$3.99
Ends in 10d 22h
204 Bought
Watcher count unavailable
Seller atver81 has 100% + feedback, 180 total feedback on eBay
View atver81's other items
Handmade paracord woggle. I made these a bit smaller specifically for my cub scout den so they fit a little bit tighter. I was tired of having my scouts lose their metal slides during meetings. These woggles have fused ends, so there is no chance they will ever unravel. These will also work with boy scout sized neckerchiefs as well. Get a set to make your den or patrol stand out from the rest of your unit. FREE SHIPPING on orders of 4 or more! Ask me about custom orders and colors! Happy scouting!!!