Search for Items
|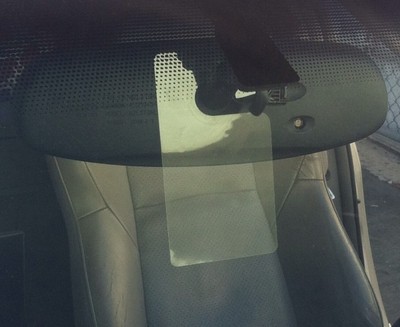 Parking/Vehicle Rear View Mirror Hanger/Hang Tag. Clear Plastic. Pack of 25 NEW.
$15.99
Ends in 4d 5h 32m
84 Bought
Watcher count unavailable
Seller steaz08 has 100% + feedback, 263 total feedback on eBay
View steaz08's other items
These Clear Plastic Rear View Mirror Hangers are perfect for Special Events, Parking Passes, High School/College Parking Permits or any other need to identify vehicles in a lot. You simply apply your own sticker or decal to the Mirror Hanger and have the user hang it from their rear view mirror to identify that the vehicle is allowed on the premises or special event. These are especially useful for school semester parking or seasonal passes. Each new semester just hand out a new Mirror Hanger with the appropriate sticker or decal and you're ready to go. If you are looking for just a few mirror hangers please check out my other listings for Single Hangers at $1.45 with FREE SHIPPING. Specifications: 3" x 5-3/4" Plastic 10 mil Clear Poly-carbonate 1" Die cut hole with slit to edge Temperature Range from 0 to 240 degrees Non-warp or crack Packs of 25 Thank you for viewing.