Search for Items
|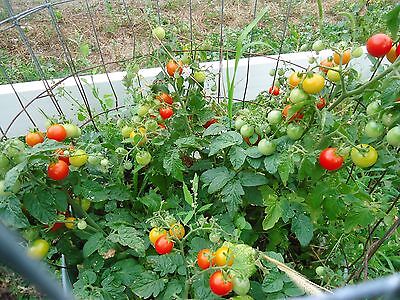 Heirloom tomato plants 2 2" to 4" LIVE PLANTS! FREE SHIPPING!
$15.90
Ends in 7d 21h
202 Bought
Watcher count unavailable
Seller qmc9c8 has 99.2% + feedback, 3279 total feedback on eBay
View qmc9c8's other items
Tiny Tim dwarf cherry tomato 2 - 2" to 6" live plants The Tiny Tim is a dwarf plant, only reaching a height of around 2 feet. These little determinate tomato factories are SUPER productive, and produce quickly, as they are a 65 day tomato and of age to flower, and begin producing fruit!.Great for patios, or indoor winter tomato plants, as they mature to a easily manageable size.Each order is for two plants, priority 2 to 3 day shipping is included in the price, as well as a 72 hour heat pack, (A value of $10.90) Quantities are limited!Don't miss the chance to add this historic beauty to your garden!also, look for our other live tomato plants, as we will have a lot of different unique and rare heirlooms available this year! We ship plants Mondays Tuesdays, and depending on your location, Wednesdays, to ensure that they do not sit idle in a dark box in a cold post office over the weekend.Please watch the tracking and make sure you, or someone else is available to receive the package, as if left out in the box in the hot sun, or cold temps, your plants could die.We pack our plants very carefully, to ensure a safe trip to their new home with you, however, we have no control over how the package is treated after it leaves our hands. Should your plants arrive in less than satisfactory shape, Please send us a message, including pictures of the plants/package upon arrival, within two hours of the documented delivery time stated on the tracking, and we will offer a refund, or replacement.