Search for Items
|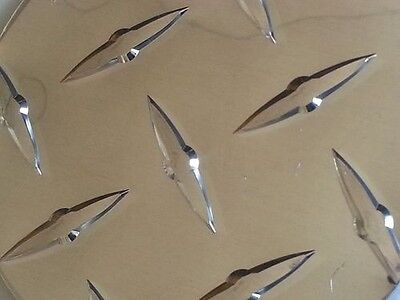 .045 Aluminum Diamond Plate Sheet 24" x 48"
$24.00
Ends in 18d 17h
1161 Bought
Watcher count unavailable
Seller metalremnantsinc has 99.5% + feedback, 28387 total feedback on eBay
View metalremnantsinc's other items
.045 Aluminum Diamond Plate Mirror Finish 24" x 48" "Why buy a full length when all you need is a remnant?" Material: AluminumAlloy: 3003Shape: SheetWidth: 24" inchesLength: 48" inchesFinish: Mirror Treadbrite with Protective Vinyl Coating on SheetTolerances: Length (+/- 1/8 inch)Notes: We will always give 100% customer satisfaction or refund. If there is any problem with the material that you received, please contact us before leaving any feedback so that we can fix any problem. We ship most materials out within the same day, but some materials may take an extra day or two for processing. Please contact us if you do not see that material you are looking for or need any additional value added services.