Search for Items
|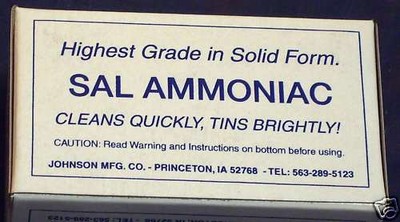 1 lb Sal Ammoniac for Tinsmithing, Coppersmithing,
$11.76
Ends in 8d 13h
90 Bought
Watcher count unavailable
Seller i_am_tutz has 100% + feedback, 487 total feedback on eBay
View i_am_tutz's other items
Sal Ammoniac is the universal cleaner and flux for all soldering applications. Clean your Soldering iron and use to tin those hard to clean metal surfaces. 1 lb Block. Also used for stained glass tinning of soldering irons. Generally we don't do refunds or returns, this is a quality product. Sales are final.