Search for Items
|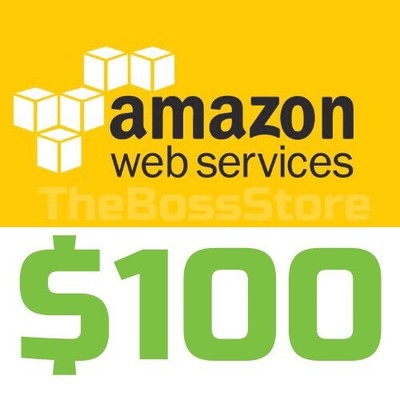 Amazon AWS Web Services $100 Credit Code NON-EDU EC2 SQS RDS
$34.97
Ends in 27d 10h
12 Bought
Watcher count unavailable
Seller limitlesscollectibles has 97.2% + feedback, 480 total feedback on eBay
View limitlesscollectibles's other items
Amazon AWS Web Services $100 Credit Code EC2 SQS RDS 
 $100 AWS codes! Non-EDU Event - you get one (1) code from this event. 
 • 1 x applicable per account Expiry 12/31/2019• Save 60% on their services• Covers popular services such as EC2 SQS RDS Full list of covered services: AWS Config AWS Data Pipeline AWS Data Transfer AWS Elastic Beanstalk AWS IoT AWS Key Management Service AWS Lambda AWS OpsWorks AWS Storage Gateway AWS Support (Basic) Amazon AppStream Amazon CloudFront Amazon CloudSearch Amazon DynamoDB Amazon ElastiCache Amazon Elastic Compute Cloud Amazon Elastic File System Amazon Elastic MapReduce Amazon Elastic Transcoder Amazon Glacier Amazon Kinesis Amazon Lightsail Amazon Machine Learning Amazon RDS Service Amazon Redshift Amazon Route 53 Amazon Simple EDI Amazon Simple Email Service Amazon Simple Notification Service Amazon Simple Queue Service Amazon Simple Storage Service Amazon SimpleDB Amazon Virtual Private Cloud FREE delivery, delivered within 24 hours! Any questions feel free to ask! No returns. Please read Amazon's TOS before purchasing. They reserve the right to remove credits at any time. Do not mix with EDU codes.