Search for Items
|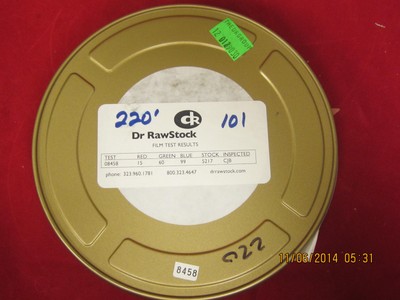 Eastman 5217 Color Negative Test Film 220ft New Old Stock!
$54.95
Ends in 4d 20h 18m
3 Bought
Watcher count unavailable
Seller kinemaman has 99.7% + feedback, 13781 total feedback on eBay
View kinemaman's other items
Magna-Tech Electronic Co., Inc. Atlanta, Georgia USA (404) 305-0797 www.iceco.com | www.icecostore.com ICE-MTE has provided quality products and services to the Cinema Industry since 1956 and is pleased to present: Free Ship Does not Apply to Best Offer Purchase!Eastman 35mm Unexposed Film Type 5217 220ft Color Negative Test Film NEW OLD STOCK Don't Miss This Wonderful Opportunity! Georgia & Florida Residents Please add sales Tax Don't miss this wonderful opportunity! Condition: NEW OLD STOCK Shipping Information: Shipping, packing and handling in the 48 States via UPS. Please note that UPS does not ship to post office boxes! We accept Paypal, wire transfers, and all major credit cards. International and export orders from anywhere in the world.are welcome. See our other interesting Ebay offers by going to our Ebay store. Magna-Tech Electronic Company Inc. Atlanta Branch 5066 Charbett Drive College Park, GA 30349 (404) 305-0797 Thanks for visiting!