Search for Items
|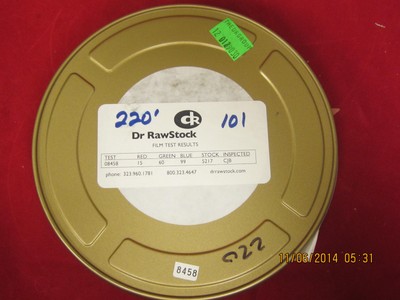 Eastman 5217 Color Negative Test Film 220ft New Old Stock!
$54.95
Ends in 18h 16m
4 Bought
Watcher count unavailable
Seller kinemaman has 99.7% + feedback, 13932 total feedback on eBay
View kinemaman's other items
Magna-Tech Electronic Co., Inc. ICE-MTE has provided quality products and services to the Cinema Industry since 1956 and is pleased to present: USE THE BUY IT NOW OPTION AND GET FREE SHIP USA! Free Ship Does not Apply to Best Offer Purchase!Eastman 35mm Unexposed Film Type 5217 220ft Color Negative Test Film NEW OLD STOCK Don't Miss This Wonderful Opportunity! Georgia & Florida Residents Please add sales Tax Don't miss this wonderful opportunity!THANK YOU FOR VISITING!