Search for Items
|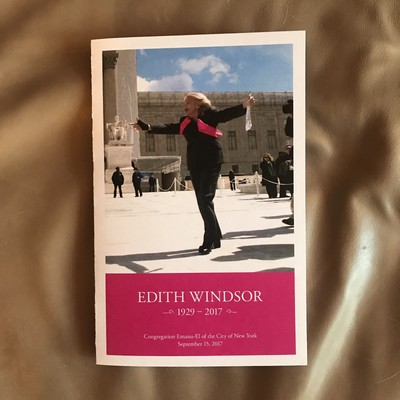 EDIE WINDSOR FUNERAL PROGRAM! RARE! GAY RIGHTS! HILLARY CLINTON! COLLECTIBLE!
$39.95
Ends in 25d 4h
3 Bought
Watcher count unavailable
Seller shelf_indulgence has 100% + feedback, 2943 total feedback on eBay
View shelf_indulgence's other items
This is a rare funeral program from Edie Windsor's memorial service which was held in New York City on September 15th, 2017. These programs were handed out to attendees of the memorial service, and contains the list of speakers, including Hillary Clinton. They are not sold anywhere, and they are an absolute MUST for any and all admirers of gay rights icon Edith Windsor. Shipping is free.