Search for Items
|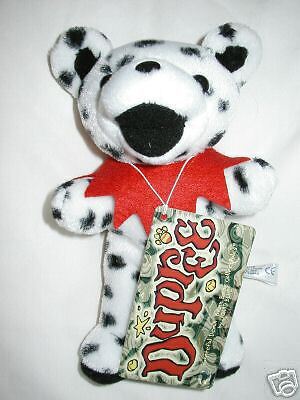 GRATEFUL DEAD BEAN BEAR- DUPREE-(2nd)- EDITION MINT!
$6.95
Ends in 2d 7h 53m
36 Bought
Watcher count unavailable
Seller winterdad has 100% + feedback, 7167 total feedback on eBay
View winterdad's other items
"DUPREE" is one of the Grateful Dead Bean Bag Bear, he is new in mint condition from smoke free home. RARE! BIRTHDAY:2/4/78 MILWUKEE AUDITORIUM TOUR MEMORY: Dogs! There were always great dogs everywhere. Big ones, little ones, scruffy ones but all really happy and loved. Where I live I can't have a dog so I always got my dog fix in with my Grateful Dead shows, I loved it. Check out my other items and save money on shipping. I charge only $1.50 for each additional bear when shipped together. Get them all!