This eBay listing has ended : HUGE HUMBOLDT COUNTY CA LAND CALIFORNIA SHELTER COVE COASTAL LOT!
Search for Items
|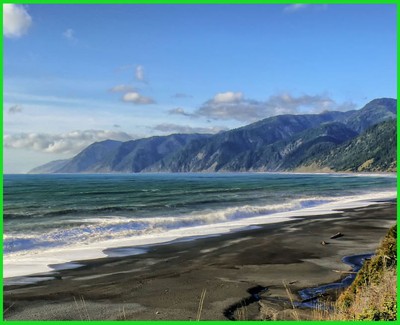 HUGE HUMBOLDT COUNTY CA LAND CALIFORNIA SHELTER COVE COASTAL LOT!
$9,500.00
Listing ended Sun, July 22, 11:15 pm EDT
89 bids
Watcher count unavailable
Seller surplusholdings has 95.0% + feedback, 473 total feedback on eBay
View surplusholdings's other items
HUGE LOT FOR SALE SHELTER COVE, CALIFORNIA Would you like to own coastal property in stunning Humboldt County? Does residential land in Shelter Cove interest you? Here is your opportunity to purchase a LARGE DOUBLE LOT for a fraction of market value. The property itself has paved road access on both Raintree Circle and Puma Drive. The parcel measures approximately .55 acres or roughly 23,958 square feet. Please feel free to drive out and visit the property for yourself prior to bidding. Well situated land in this area of Californa is generally not acquired for cheap. Do the research on county comps and you will quickly realize the HUGE potential of this land. Bidding is for full purchase price NOT down payment The final sale price will be the winning bid amount + $399 document transfer fee. To view the property in Google Maps copy and paste the GPS coordinates below (Property is marked with a RED marker) 40.045015 -124.060251 1) Assessors Parcel Number: 109-061-040-000 2) Parcel Size: ------- .55 ACRES (23,958 SQFT) 3) Annual Property Taxes: --- $263.50 All specific building questions should be directed towards the county as they will be more knowledgeable on the subject and better to assist you. Taxes are current and payed in full for the year. There are no encumbrances or liens on the property. Buyer will receive Grant Deed upon completion of sale The winning bidder must contact me within 24 hours of auction close and furnish necessary information to complete the sale. Payment must be received within 72 hours of auction close. Please understad that paypal does not accept payment for real estate related transactions. I accept payment in the following forms: personal check, cashiers check/Money order. Credit Cards: Visa, MasterCard, American Express, Discover (All credit card payments will be charged an additional 5% fee) The property is offered for sale in "as is" condition. Please perform your own due diligence before purchasing, AND NOT AFTER. If you are the high bidder and do not perform; under eBays policy, a Non Paying Bidder Report will automatically be filed. Non Paying Bidder Reports lead to suspension from eBay. I reserve the right to cancel any bids not deemed reliable and to end the auction early for the right offer. Please ask all questions prior to bidding. This costs money to list, please don't waste our time. Please message me with any questions! Happy Bidding!!! FreeAuctionDesigns Free eBay Templates, Image Hosting and eBay Listing Tools!