Search for Items
|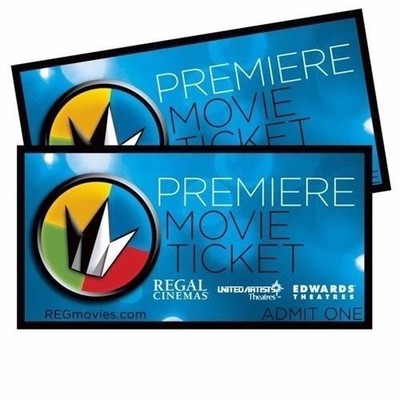 FREE SHIPPING(READ AD)!!! Regal PREMIERE Single Movie Ticket USE ANYTIME L@@K!!!
$10.95
Ends in 23d 16h
64 Bought
Watcher count unavailable
Seller dacefrmbkln has 99.6% + feedback, 1044 total feedback on eBay
View dacefrmbkln's other items
FREE SHIPPING!!!on Purchase of 2 or More Tickets!!! This listing is forSINGLE MOVIE TICKETS(as many as you want to purchase) for$10.95 EACH TICKET Regal Cinemas PREMIERHard CopyMovie Tickets You can buy as many SINGLE tickets as you wantat $10.95 per ticket FREE SHIPPING on Purchase of 2 or More Tickets!!! These tickets NEVER Expireandcan be redeemed at: Regal CinemasEdwards TheatresUnited Artists Theatres Tickets come from a smoke-free/pet-free environment. When you purchase 2 or more single tickets, I will refund50 cents shipping back through Paypal. FREE SHIPPING on 2 or More Tickets!!!