Search for Items
|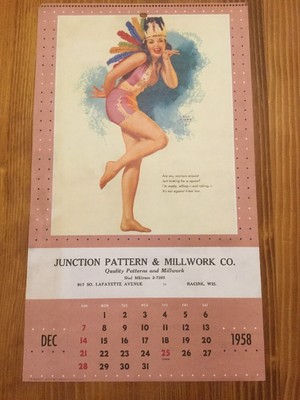 ORIGINAL December 1958 Moran 9"x15" Pinup MINT "Junction Pattern & Millwork Co."
$25.00
Ends in 20d 23h
1 Bought
Watcher count unavailable
Seller dudychunk has 100% + feedback, 215 total feedback on eBay
View dudychunk's other items
Absolutely gorgeous calendar page. Painstakingly removed from the spiral binding.   No bent corners. Gorgeously bright colors. 9" x 15" Combine shipping with multiple purchases.