Search for Items
|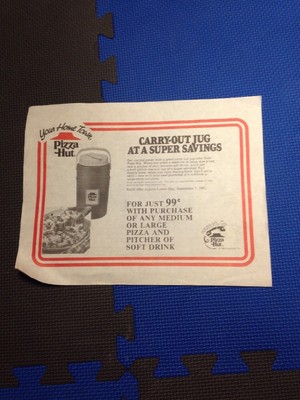 [ 1970s 80s PIZZA HUT Paper Placemat Vintage!
$3.16
Ends in 20d 8h
15 Bought
Watcher count unavailable
Seller coolbreez72 has 100% + feedback, 1519 total feedback on eBay
View coolbreez72's other items
Awesome Vintage 1979 Pizza Hut placemat. See pics and email me for questions Placemat is 11 inches wide and 9 inches high. Great collectible!