Search for Items
|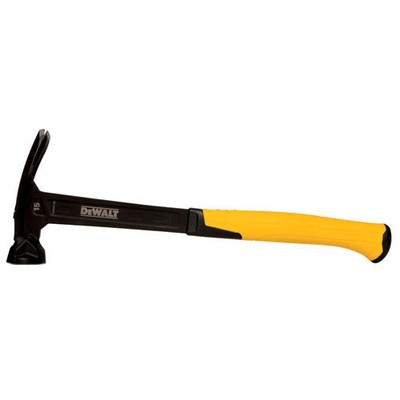 DeWALT DWHT51145 Mig Weld Smooth Framing Nailing Nailer Hammer - 14 oz.
$46.74
Ends in 16d 3h
137 Bought
Watcher count unavailable
Seller factory_authorized_outlet has 98.9% + feedback, 111575 total feedback on eBay
View factory_authorized_outlet's other items
Features 14 oz weight for faster swing and minimized fatigue All steel design for durability and long life Magnetic nail started for easy one handed nail placement Vibration absorbing grip minimizes damaging vibrations and fatigue What's in The Box Mig Weld Checkered Framing Hammer - 14oz. Owner's Manual Warranty Limited Factory Warranty 30 Day Satisfaction Guaranteed Specifications Handle Material Steel Handle Length 16in Face Diameter 2in. Weight of head 14oz. Handle Style Straight Face Style Smooth WHY FACTORY AUTHORIZED OUTLET? SECURE & HASSLE FREE SHOPPING All items are covered by manufacturer warranty. FAST SHIPPING Most orders ship within 2-3 business days via FEDEX Ground shipping. CUSTOMER SERVICE Call us toll free: 1-800-629-3325 CUSTOMER SATISFACTION GUARANTEED All our sales are backed by a 30-Day Satisfaction Guarantee. FREE SHIPPING ON ALL ORDERS OF $49 OR MORE Shipping Warranty Feedback About Us Factory Authorized Outlet. All rights reserved. Products shown as available are normally stocked but inventory levels cannot be guaranteed.