Search for Items
|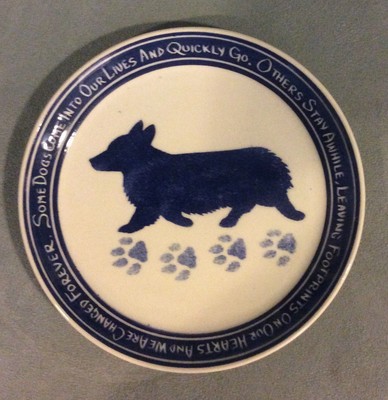 Pembroke Welsh Corgi plate, "Footprints on Our Hearts"
$40.00
Ends in 8d 12h
1 Bought
Watcher count unavailable
Seller ted587 has 100% + feedback, 173 total feedback on eBay
View ted587's other items
"Some Dogs Come Into Our Lives and Quickly Go. Others Stay Awhile, Leaving Footprints On Our Hearts And We Are Changed Forever." Hand thrown & painted, 8" (diameter) plate, dishwasher safe. Thank you for looking.