Search for Items
|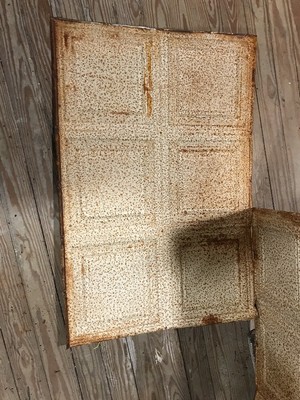 ANTIQUE TIN CEILING TILE 2x3 FEET 24x36 INCHES ART DECO METAL DOUBLE ORNATE VTG.
$30.00
Ends in 22d 17h
2 Bought
Watcher count unavailable
Seller blueeyesmom has 99.1% + feedback, 1670 total feedback on eBay
View blueeyesmom's other items
The actual edge to edge measurement is 24 1/2" x 36" Tiles will folded in half along the center crease for shipping purposes. This is simple to straighten out once received. * the tile you receive may not be the one pictured but will be similar as they were removed from the same ceiling.