Search for Items
|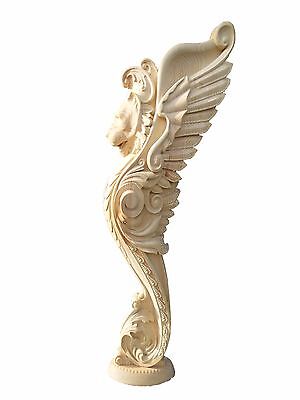 Wooden stairs Baluster, unique carved gryphon statue, decorative element.
$297.50
Ends in 2d 17h 38m
6 Bought
Watcher count unavailable
Seller svetlanpoterail_0 has 99.1% + feedback, 117 total feedback on eBay
View svetlanpoterail_0's other items
Hello dear buyer! This is Unique Carved Wooden gryphon statue, decorative element of the stairs. It made from pine wood. The item will be shipped around the world in 7-10 days after payment received!Size : H-900mm(36") x W-290mm(11.6") x D-140mm(5.8")Material: pine woodCoverage: without any coverage. Payment: paypal only Also other sizes avaliable. If you have any questions - just message me or check my other items.Thanks for watching!