Search for Items
|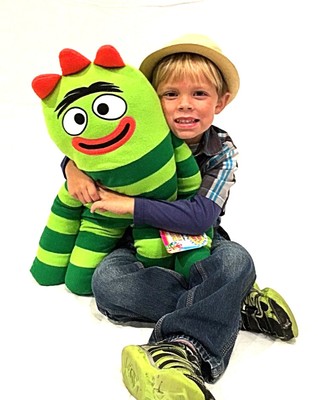 YO GABBA GABBA BROBEE FLEECE CUDDLE PILLOW GREEN LARGE SOFT PLUSH 26"
$17.98
Ends in 13d 21h
201 Bought
Watcher count unavailable
Seller freshnewlooks has 99.6% + feedback, 14035 total feedback on eBay
View freshnewlooks's other items
Great for any bed or plush toy collection, this Yo Gabba Gabba Brobee Cuddle Pillow features a large cozy plush doll that is perfect for snuggling. Measures approximately 24" long. Made of 100% polyester. For ages 3 and up. Comes loose with a hang tag.