Search for Items
|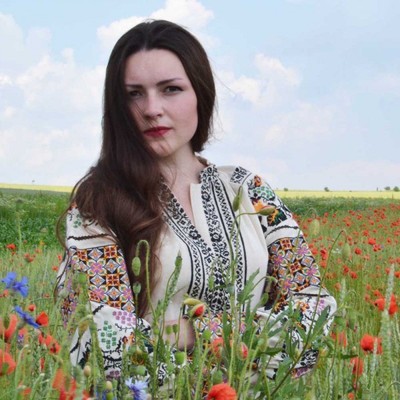 Ukrainian embroidered traditional shirt for ladies, blouse, sorochka vyshyvanka.
$69.99
Ends in 29d 5h
8 Bought
Watcher count unavailable
Seller ukrainian-fashion has 100% + feedback, 171 total feedback on eBay
View ukrainian-fashion's other items
Ukrainian Embroidered Blouse (Vyshyvanka) Visit Our Store Visit Our Website Ukrainian Embroidered Blouse for women (vyshyvankas) with traditional embroidery. Material of dress is white or black homespun fabric (cotton), embroidery is made by acrylic threads. Available sizes are S - XXXL. Table of sizes see below: Ukrainian size4244464850525456 European sizeSMLXLXXL Circumference of Bust, cms 84889296100104108112 Circumference of Waist, cms63,467,671,87680,284,489,294 Circumference of Hips, cms9296100104108112116120 As every blouse is handmade there can be minor changes in design which we will confirm with the client before sending. Terms of Sale While making order in the box after making payment or in separate private message please give information: 1) Your size of shirt accordingly to our table Shipping Information Shipping is done within 3-5 days after receiving the payment. In case Your size will not be in stock it will take some days to restock it. After shipping the parcel we are updating You with tracking number. Mostly goods are getting delivered to any country within 15 working days. E-mail Us if You have any questions! Thank You for viewing our product! Have a wonderful day!! :) Ukrainian Fashion - best quality from Ukraine!