Search for Items
|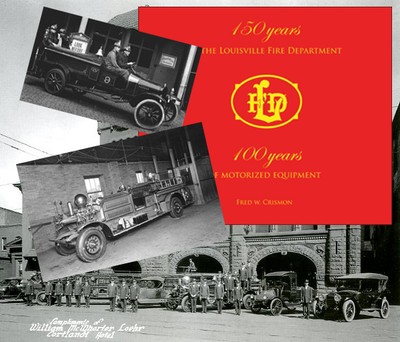 150 Years Of The Louisville Fire Dept. Firetrucks!!
$24.60
Ends in 15d 1h
48 Bought
Watcher count unavailable
Seller louisvillefirehistory has 0.0% + feedback, 88 total feedback on eBay
View louisvillefirehistory's other items
In 1858, 150 years ago, Louisville, Kentucky was the third U.S. city to establish a paid fire department. Just over 100 years ago, in 1905, the city purchased its first piece of motorized equipment. To celebrate these events, author Fred Crismon has published a well written volume describing the motorized vehicles which the city's firefighters have used over the years to protect its citizens. The equipment is captured in 250 color and black and white photographs, most of which have never before been published. Included are aerial ladder, pumper, rescue, salvage, chemical, water tower, and even service trucks, covering a span which goes from the most primitive automotive designs to the latest technology available. Brand new stock Hardcover 9 x 10.5 128 pages250 photos!Send in a protective package for $5.40Please email with any questions or requests for multiple books.