Search for Items
|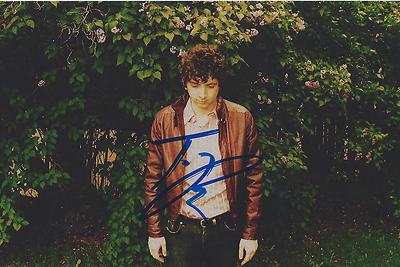 Youth Lagoon Signed 4x6 Photo Trevor Powers Wondrous Bughouse Fat Possum COA!
$29.99
Ends in 26d 13h
1 Bought
Watcher count unavailable
Seller diligentiagraphs has 100% + feedback, 937 total feedback on eBay
View diligentiagraphs's other items
whitegvr4 Store At Diligentia our focus is to source out the best, authentic items and give you expedient and just service. Our goal is to deliver a five star experience through prompt shipping and communication. Thank you for viewing our auction and feel free to ask any questions. Hand signed photo by artist Youth Lagoon. I am selling two of this photo, the photo you receive will be as good or better to the one in the scan. Youth Lagoon is the stage name of the American musician Trevor Powers. Powers has been active as Youth Lagoon since 2010. His debut album The Year of Hibernation was released on Fat Possum Records on September 27, 2011.The debut album explores themes such as psychological dysphoria and mental distress, and is based around minimalism and hypnotic ambiance.Wondrous Bughouse, Youth Lagoon's sophomore release, revolves around themes of the metaphysical universe.Powers' music is a blend of Americana music and Experimental music with atmospheric and electronic elements.We ship our items within 24 hours of received payment. Our items are shipped in 6X9 envelopes, sent first class with tracking and well packed. We do our best to accommodate special shipping requests as needed. A COA will be issued upon request. We do accept returns within 14 days that has been communicated and approved. We have a 15% fee on items that are restocked and do pay for return shipping. Refunds are given once items are returned in original condition. On all of our sold items we donate a percentage of profits to the Wounded Warrior project and to World War II museum in New Orleans, LA.