Search for Items
|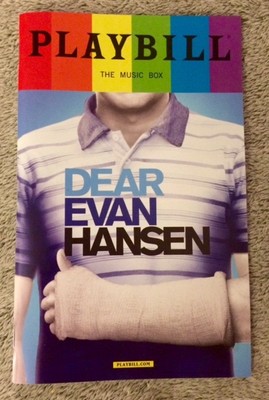 Dear Evan Hansen pride playbill! Ben Platt - Tony winner! Free, quick shipping!
$9.93
Ends in 3d 15h 32m
160 Bought
Watcher count unavailable
Seller bolichi has 100% + feedback, 1101 total feedback on eBay
View bolichi's other items
Dear Evan Hansen Pride playbills. Very limited, only available one month out of the year. These will be the only one's with the original Broadway cast! Free, first class, next day shipping. Secure packaging with cardboard. Limited quantities! Buy 3 playbills (including other shows), get a free mail upgrade with tracking number and insurance. Buy 2 Dear Evan playbills, get a free Dear Evan Hansen flyer!